"The Colors of Musical Keys"
A walk through 24 emotional landscapes from C major to B minor
1. Major
Lecture with music examples on the piano
Subsidized by the Agency for Cultural Affairs of Japan
160 years of friendship Germany - Japan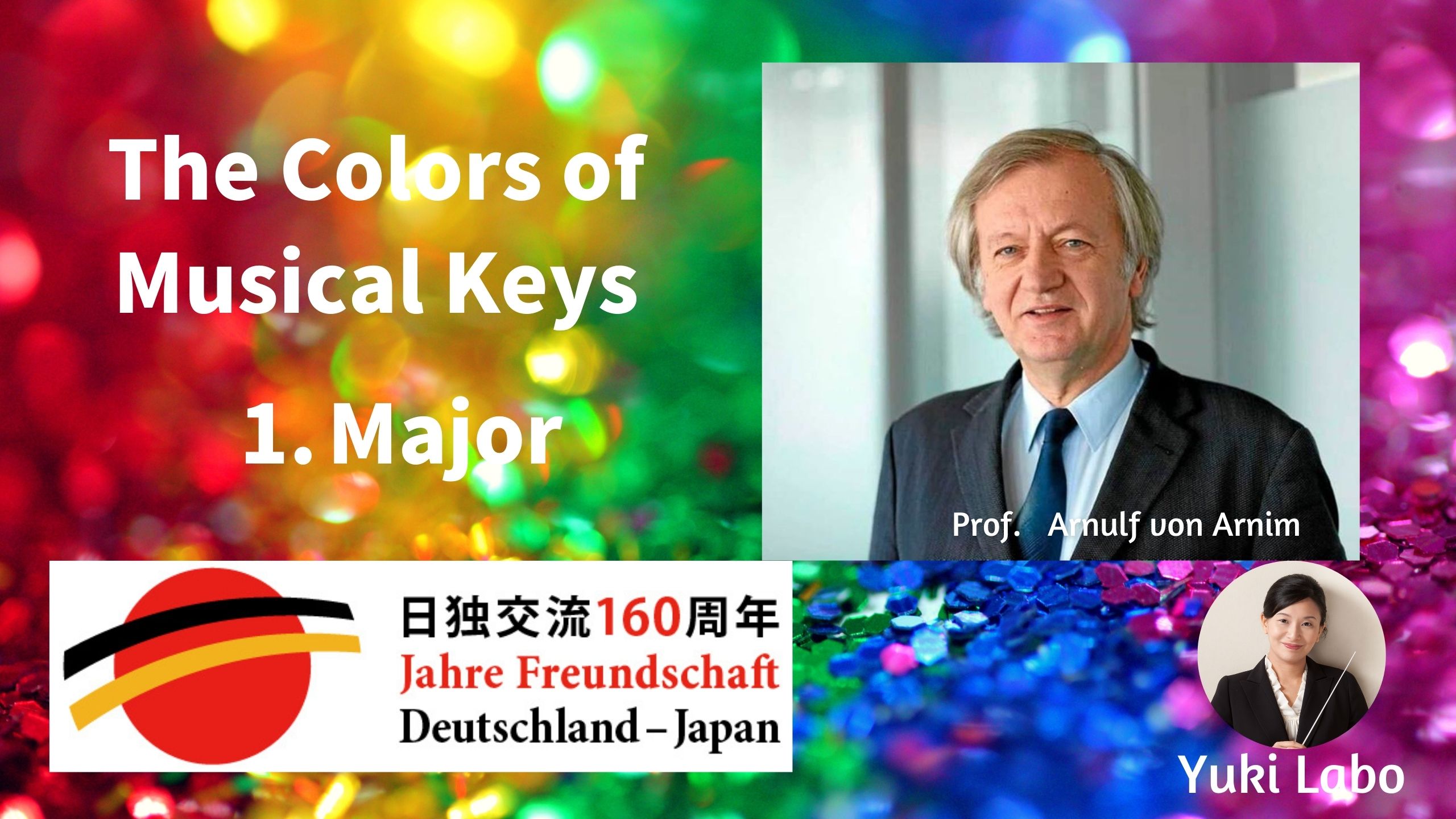 How important for a colorful playing is not only to feel harmony and modulation, but also key-characters:
All pieces, even all passages of great compositions which appear in a certain key, describe a certain field of emotional meanings.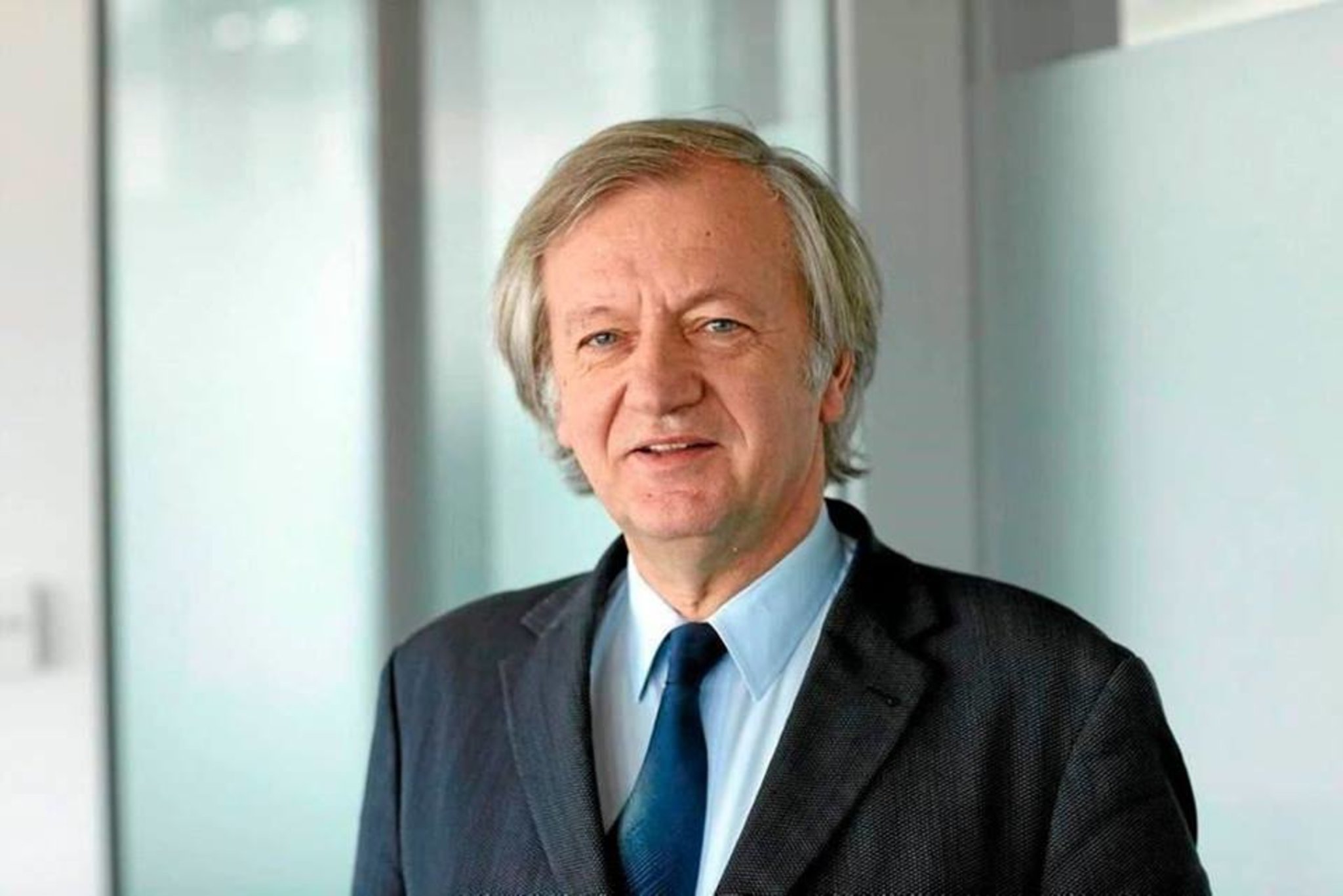 ARNULF VON ARNIM
Born in 1947, first piano lessons in 1952, pupil of Joachim Volkmann, Frankfurt, from 1962 to 1966, study course with A. Leopolder in Frankfurt from 1966 to 1970.
Awarded a scholarship by the Study Foundation of the German Nation in 1970 to study with Pièrre Sancan in Paris. Studies with Jürgen Uhde, Dora Metzger and Günter Louegk in Stuttgart from 1972 to 1976.
Master classes under Claudio Arrau, Wilhelm Kempff and others.
Winner of international competitions, including
1st prize "Viotti", Vercelli,
1st prize "Maria Canals", Barcelona,
3rd prize "Busoni", Bozen
and other prizes "Casella" Naples and Geneva
Recitals and appearances as soloist at orchestral concerts in most European countries, the USA and >Japan, performances on radio and television, LP and CD recordings.
Chamber music as piano partner of F.P. Zimmermann (at the Berlin Festival, Schwetzinger Festival and Ludwigsburg Festival and in Amsterdam, Hamburg, Cologne, Moscow, St. Petersburg, Riga and other cities) with Kurt Nikkanen, New York, (in Oslo, Berlin, Ludwigshafen), with the Brodsky Quartet, London, the cellists Julius Berger, Maria Kliegel, Ivan Monighetti and David Geringas, the violinists Valery Klimov, Saschko Gavriloff, Ulf Hoelscher and many others.
Teaching appointment from 1977 onwards at the Frankfurt Academy of Music, Professor at the Dortmund Academy of Music since 1980,
Professor at Folkwang- Hochschule, Essen and Guest Professor at Musashino Academy of Music, Tokyo, Musikhochschule München
Actually Senior-Professor at Münster-Musikhochschule and Guest-Professor on Osaka College of Music.
Masterclasses regularly in Germany, Japan, Korea and Italy, others in USA and Russia and China (Beijing National Conservatory, Wuhan Conservatory, Qingdao Summer School)
Founder of the International Summer Academy in Cervo/Italy in 1989 with responsibility for artistic management. Jury-member of important international Piano competitions. Artistic director of International Schubert-competition Dortmund.
Preview
How to display subtitles:
At first, start the movie please.

Then choose the language in the gear (setting) icon at the movie's bottom-right side,

and turn the subtitle on by clicking the button next to the left.
You can also watch it on the Youtube: https://youtu.be/t-UCNQFLzCg


Index
English proofreading: Prof. Marioara Trifan
Subtitle: Yuki Hasegawa
Total 104 minutes
Available in(利用可能) days(日)

days(日) after you enroll(登録後)

Beginning / C major
Available in(利用可能) days(日)

days(日) after you enroll(登録後)

MAJOR - with sharps
Available in(利用可能) days(日)

days(日) after you enroll(登録後)

MAJOR - with flats